Research Leaders
Prof. Dr. Elizabeth Chang
Head of Logistic Group
Email: e.chang@adfa.edu.au | Phone: +61 2 5114 5682
---
Professor Elizabeth Chang is a Professor of Logistics and IT and has been a Canberra Fellow at the UNSW at Australian Defence Force Academy since 2013 and has led the Defence Logistics Innovation and Information Dominance Research Group for the last 7-8 years. She has approx. 10 years as the Foundation Director for a number of centres of excellence and institute of excellence, as well as 10 years industry experience including as CIO/CTO in Hong Kong and Australia.
She has been a highly accomplished University Professor, apart from her duties in research, teaching and PhD supervision, at the same time, she takes on concurrent responsibility for fulfilling requirements from a large portfolio of Defence contracts, and several Industry funded projects. In both roles, she established, built, and maintained open lines of communication with external stakeholders, colleagues, students, and multi-project teams to ensure solid understanding of needs and issues of clients and delivery of the project benefits and return on investment.
She is an insightful project leader with an extraordinary aptitude for balancing a large and complex workload with competing deadlines, objectives, and priorities and the ability to deliver concurrent projects, products and services on time, within budgets and to the customer's satisfaction.
Highlighted achievements include:
She obtained 30+ research project contracts of over $20m from Defence, other public and private sectors funds including managing and delivery of 12 Australian Research Council ARC Linkage and Discovery Projects and several Centre and Institute of Excellence programs.
She spearheaded the establishment of world-class teams and developed substantial IT project management frameworks, AI capability tools, and risk management methods, and is recipient of #1 place in Defence Innovation Competition Award among 104 entrants including major corporations on 4 Dec 2019 organized by the Department of Defence.
She has supervised to completion 54 PhD students, received the 2020 Research Supervisor Award at UNSW, delivered 60+ Keynote/Plenary speeches, has published 8 authored books, 500+ papers with an H-Index of 57 (Google Scholar) and 17,000 citations of her work. In the 2012 edition of MIS Quarterly vol. 36(4) Special Issue on Business Research, Professor Chang was listed fifth in the world for researchers in Business Intelligence.
She is an IEEE (USA) Fellow, possesses NVI Defence Clearance, negotiated, led and managed end-to-end project delivery of multimillion dollars Defence contracts, managed and delivered 10+ projects and been awarded 2 patents with the Defence.
She has acquired broad and extensive experience in overseeing and guiding execution of entire life cycle of each of the awarded projects from the management of digital transformation, business intelligence, to the process automation, operation compliance and financial risks, from mobile intelligence, 5G to cyber physical systems for Defence, logistics and supply chain industries.
She is an IEEE (USA) Fellow, has a PhD, MSc, and BSc in Computer Science, Software Engineering and IT project management.
Prof. Dr. Tharam Dillon
Professor and PhD Supervisor, Data Science Expert
---
Professor Dr. Tharam Dillon was a Rector funded Professional Fellow in 2014-2016 and has been Adjunct Professor Fellow since then UNSW&ADFA. He enjoys a wide international reputation in the areas of Data Science, Machine Learning, and their applications to wide domains such as Manufacture, Health and Business Intelligence. He has a PhD in Electrical Engineering from Monash University.
His role in this project, he will lead Data Science and AI solution development for the entire effort of this hub project. He has been involved in 8 CASG and E&IG Testbed development in the last 6 years and is committed to the project life cycle.
His capability is demonstrated by his expertise in areas of knowledge engineering, object component-based conceptual modelling and design resulted in several innovative publications in these areas. He has published over 750 papers as book chapters in international and national journals (168) and refereed conference proceedings, written 9 books and edited 5 other books and published over 35 chapters in edited books. He also has wide administration experience being a foundation Professor in Computer Science and Engineering and the Dean of Faculty of Information Technology at the University of Technology Sydney (UTS). He has been an Editor-in-Chief of two international journals, namely the International Journal of Computer Systems Science and Engineering and International Journal of Engineering Intelligent Systems, and an Advisory Editor of the IEEE Transactions on Neural Networks in the USA. He is a Chair of several international technical committees and working groups including IFIP WG on Computational Intelligence.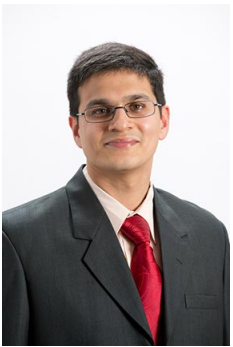 Assoc. Prof. Omar Khadeer Hussain
Assoociate Professor in Logistics
Email: o.hussain@adfa.edu.au | Phone: +61 2 5114 5687
---
Dr Omar Hussain taught a number of undergraduate and postgraduate degree courses in the areas of Business Intelligence and Logistics Informatics.
In research, he focus on solving real-world based problems by Business Intelligence techniques and Big Data Analytics Methodologies.
Dr Hussain has published an authored book on Risk Assessment and Management in the Networked Economy in 2013 by Springer. He has also published 5 peer-reviewed book chapters, 22 journal articles and 29 conference articles including two keynote papers. In the areas of Business Intelligence and Logistics Informatics, he has supervised 5 PhD students to completion and am the current supervisor of 5 PhD students. He has vast university-based administration experience as the postgraduate research coordinator between 2009-2011 in which I managed the administration of more than 50 HDR students at a time. His has also awarded a successful ARC Linkage grant in 2011 of total over $600,000.
---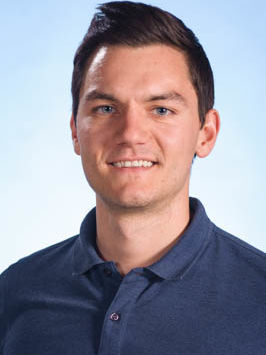 Dr. Florian Gottwalt
Technical Lead and Chief Technical Officer
Email: f.gottwalt@adfa.edu.au  | Phone: +61 2 5114 5003
---
Dr Florian Gottwalt has a PhD in Cyber Security at UNSW@ADFA in 2019 under the supervision of Prof Chang and Prof Dillon and is a senior research fellow funded by CASG research contract at UNSW@ADFA. He has been technical lead and worked with the Defence funded project for the last 6 years and helped delivered the proof-of-concept DBE proposed in the Hub project with 8 Testbeds and winning of the 2019 Defence Innovation Competition Award in Garden Island.
Florian has been leading the team work on system and network architecture, design, and implementation. He also drives the cyber security agenda within the group.
His principal research is in the field of large-scale data analytics and system development, with a focus on network anomaly and intrusion detection. His PhD was on investigation and enhancement of techniques to secure cyber-physical systems and obtained Dean's Best Thesis award in UNSW in 2020. Before joining UNSW@ADFA, Mr. Gottwalt did his master's degree in cyber security at Queen's University Belfast, Northern Ireland. A BSc degree in computer science and software engineering at the Hochschule Furtwangen University in Germany. He has awarded Canberra Scholarship, ACT Government, Establishment Scholarship, UNSW@ADFA and Centre for Secure Information Technologies (CSIT) Scholarship during his PhD studies.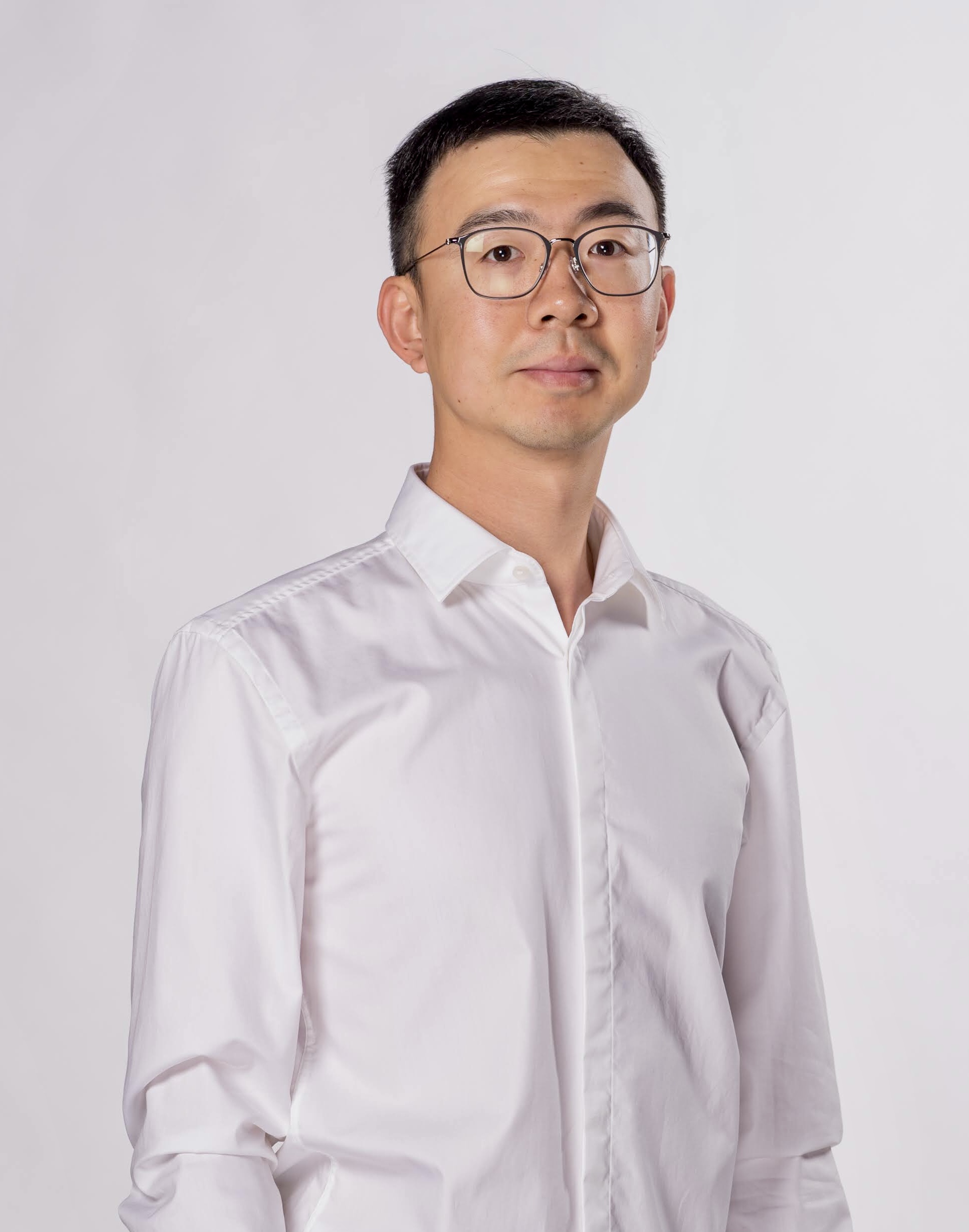 Dr. Yu Zhang
Student Projects and R&D Management
Email: yu.zhang@adfa.edu.au
---
Dr. Michael (Yu) Zhang is the academic and teaching support in the LIIDR Group at UNSW Canberra. He received his Ph.D. degree in Management from UNSW Canberra in 2020. His research focuses on Big Data, data analytics, ranking algorithms, information retrieval and knowledge management.
Dr. Zhang has published high quality research articles in prestigious journals and international conferences, including Journal of Informetrics (5-Year Impact Factor: 4.410. Ranked Q1 by SJR and A by CORE), Scientometrics (5-Year Impact Factor: 3.073. Ranked Q1 by SJR and A by CORE), the Conference on Information and Knowledge Management (Ranked A by CORE), the Pacific-Asia Conference on Knowledge Discovery and Data Mining (Ranked A by CORE), the AAAI Conference on Artificial Intelligence (Ranked A* by CORE), etc.
He completed the Graduate Teaching Training Program (GTTP) with merit in 2019, and co-lectures the course Logistics Intelligence and Big Data Analysis at School of Business, UNSW Canberra. The course receives great student feedback and high recognition in CASG Defence. He also co-supervises postgraduate students to publish research articles and apply for Ph.D. scholarships. He supervised Undergraduate Capstone projects three times at Sydney University (2017, 2019) and UTS (2018).
---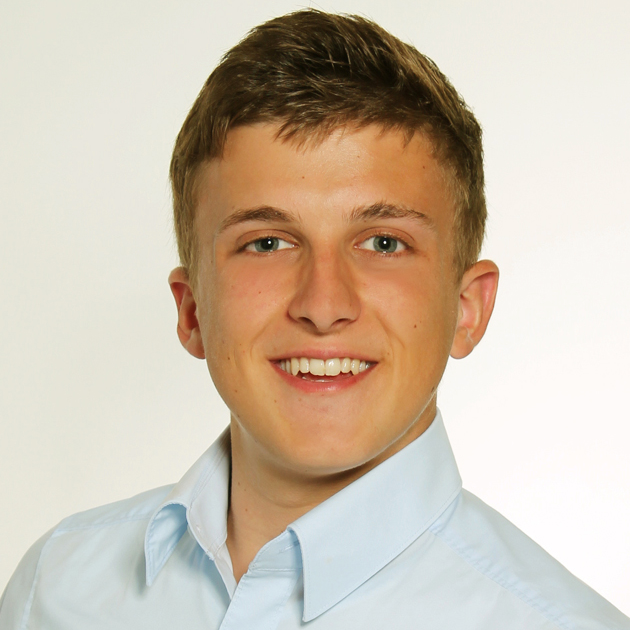 Marius Becherer
Enterprise Trust Lead
Email: m.becherer@adfa.edu.au
---
Marius is a Ph.D. candidate at UNSW@ADFA, under the supervision of Prof Chang and Dr. Florian Gottwalt. He completed his BSc and MSc degrees with high distinction from Hochschule Furtwangen University in Germany. He has 6 years industrial experience and 8 scientific publications.
His role in this project will be building the enterprise trust centre within DEB and IDP. He is committed to work part-time to the entire life cycle Hub project.
He is part of the team under the CASG DoD funded project for system prototype development. His Ph.D. study focus on using private blockchains to secure enterprise data and information systems, particularly, he focusses on the insider threats and engineering a trust framework for enterprise data security.
Michael Zipperle
AI Implementation Lead
Email: m.zipperle@adfa.edu.au
---
Michael is a Ph.D. candidate on Cyber Security at UNSW@ADFA, under the supervision of Prof Chang and Dr. Florian Gottwalt. He was awarded a prestigious CRC-Cyber Security Centre Scholarship for his studies. He completed his BSc and MSc degrees in computer science and software engineering with high distinction from Germany. He has 10 years national and international industrial experience, with one best paper award in 2020 on AI algorithm design for CASG funded project.
His role in this project will be the lead of AI development for DBE and is committed to work part-time to the entire life cycle Hub project.
He is part of CASG DoD funded system prototype development and made strong contribution to the development of AI techniques for Defence national vehicle sampling and E&IG project which helped wining of the 1st place in Defence CASG Innovation Competition on the 4 Dec 2019, Garden Island, Navy base, Sydney. Michael has published 10 research articles in international journals and conferences in the area of AI, big data and cyber security. In his Ph.D. work, he is working on new methods to reduce the false alarms of intrusion detection systems.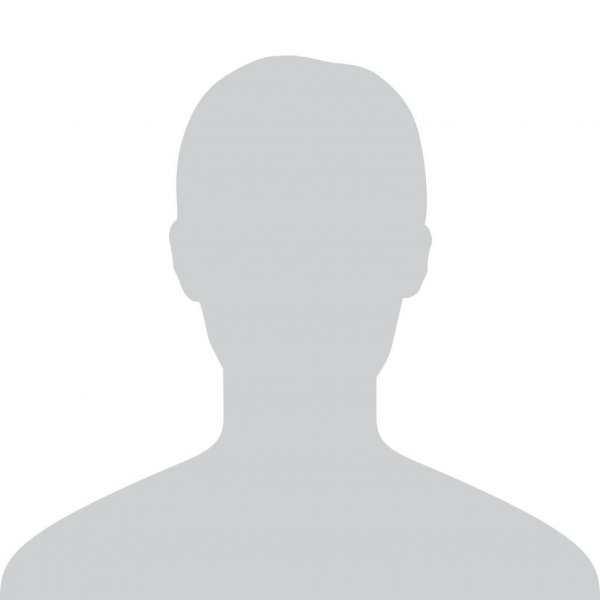 Ke Wang
UI Experience Lead
---
Ke is a Ph.D. candidate at UNSW@ADFA under the supervision of Prof Chang, Dr Florian Gottwalt and Dr Michael Zhang. She completed her Bachelor's and Master's degree in Accounting with high distinction.
Her Ph.D. study focusses on continuous auditing based on Blockchain and Artificial Intelligence.
---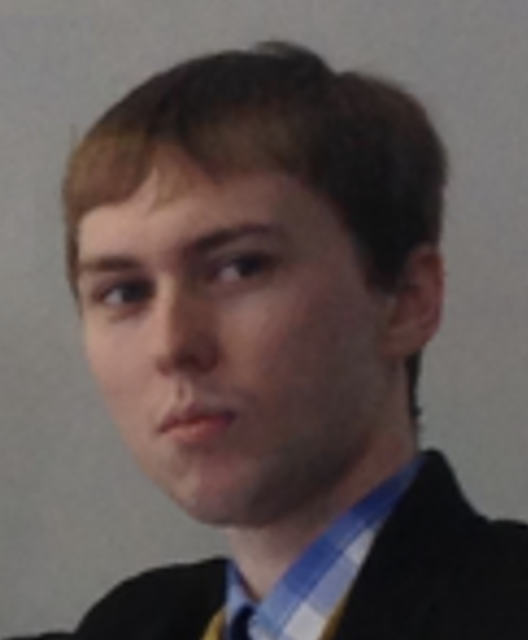 Cam Cook
Mobile Security Lead
---
Cameron has been mobile security lead for the CASG funded project for 3 years. He had BSc with 1st Class Honours as well as MSc in Computer Science from La Trobe Uni. Cameron has involved in the 10 field trials and UAT testing for the testbed 4-8 at Defence bases in 2018. He also helped develop the mobile security and its integration with Defence existing systems on DRN/DPN.
In this project, he will act as the front-end mobile security and interface lead. He is committed to work part-time the Hub project for the entire life cycle.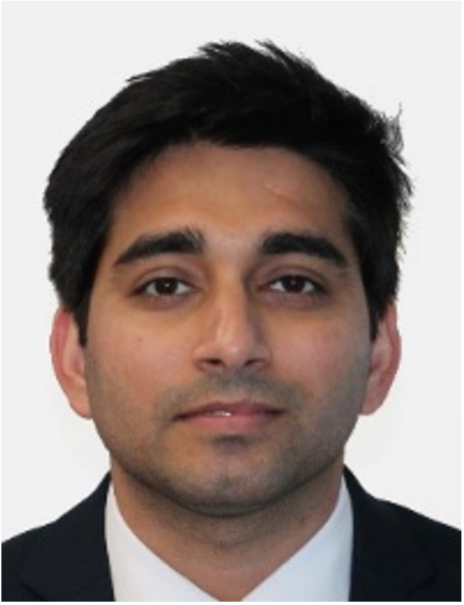 Ishan Jaidka
IDP Portal User Interface Lead
---
Ishan has Bachelor's in Computer Science & Engineering and Master's in Information Technology. He has been working on CASG funded research contract with Prof Chang for 4 years at UNSW@ADFA. He helped deliver all system prototypes on time and within the budget.
In this project, he will work full time and focus on front-end IDP portal design and user interface implementation. He is committed to work on the Hub project end to end.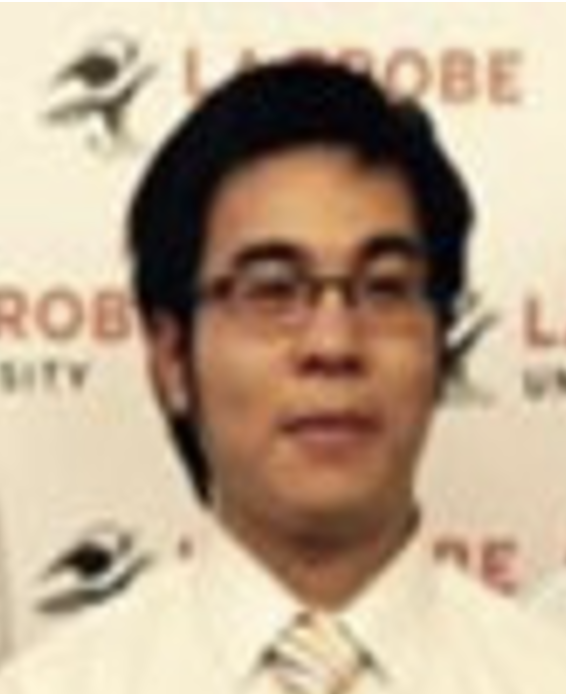 Lam Chau
Data Lake and Elastic Search Lead
---
Lam has Bachelor's degree in Information Technology from La Trobe. He has been working on CASG funded research contract for 4 year and helped deliver 8 different system testbeds.
In this project, he will work full time focus on backend Data lake and Elastic search, help data migration, data quality and data cleansing. He is committed to work on the Hub project end to end.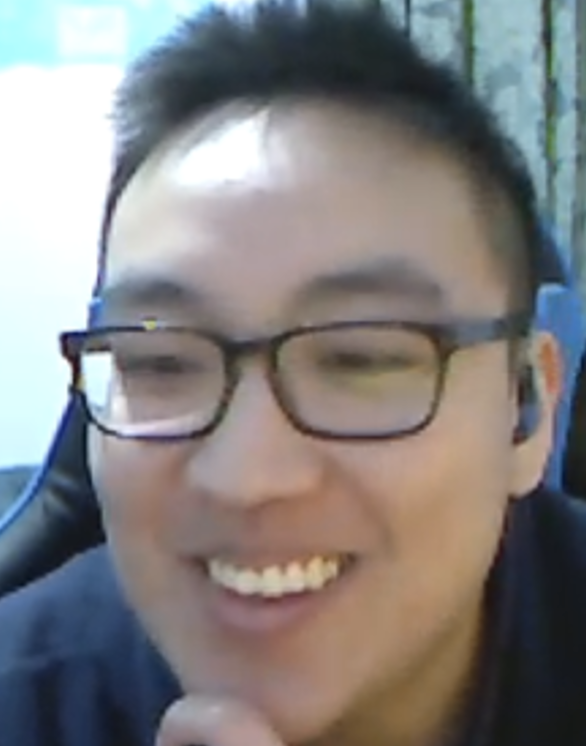 Thien Bui-Nguyen
Blockchain Lead
---
Thien has a Bachelor of Advanced Computing with Honours from ANU. He has been working with Prof Elizabeth Chang in the last 3 years and help develop Blockchain data ecosystems and technology.
In this project, he will be the lead for Enterprise Blockchain, developing Hashing techniques, support single source of truth development and Blockchain security Key management.
---
---